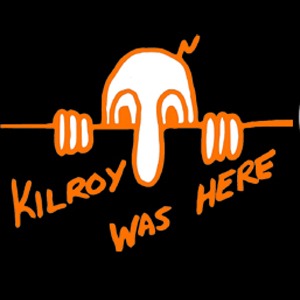 Kilroy Was Here is an independently owned and operated collectible store in Shenandoah, Iowa. We specialize in vintage vinyl records, DVD's movies and CDs plus thousands of unique items!
Kilroy Was Here
707 W Sheridan Ave
Shenandoah Iowa 51601
From the day we opened we have been the best source in Southwest Iowa for Vinyl Records, CDs, DVDs, Video Games, Pokemon Cards, Magic Cards, Toys, Collectibles and more!
Do you love the full rich sound of vinyl?   Kilroy Was Here has large selection of vintage and new LPs and 45s! Classic record album like the Beatles, Pink Floyd, Led Zeppelin, Elvis, Black Sabbath, and more. Collectible versions, rarities, picture disks even the old 78's. not to forget about our collection of Rock T-shirts. Stop on in now!
Card Games– Everything from Magic: The Gathering to Pokemon!  We have something for everyone. Now in the works were planing to host tournaments for Magic
Sport Cards and Collectibles– Vintage cards Baseball, Football and Basketball, as well as autographed photos, helmets, and more!
Toys, Collectibles and More!– We have a nice collection of new and vintage toys, movie memorabilia, movie posters, and more!
Follow us on Facebook for the latest news on product releases and in-store events: